You want to elope? CONGRATS! What now?
Making the decision to elope is a big one. It can be as overwhelming as a big wedding for sure! Especially because you want this elopement to be personal and like you.
Now that you decided to elope, where to start? How to plan a wedding with just the two of you?
1 – Contact an elopement photographer
The first thing would be to contact a photographer that does elopements (like me!). This is usually the best way to start organizing your elopement because elopement photographers are not just photographers. We help you through the whole process. We are a bit like wedding planners I guess but for just a few people. And if we cannot help you, you have contacts where we can redirect you to to help you out (like wedding planners if you really want one or other photographers from your area or specialized in what you want to do for your dream day).
Once you have contacted your photographer, they will ask you questions to start the planning and see if they are a good match. The photographer does not have to be from the location where you want to elope in order to help you out. Just know that they will need a visa if they are not from the country where the elopement is happening and sometimes, it can be tricky. For example, US citizen will have a very hard time trying to get a visa for Canada. That said, very often, if they realize it is not doable, they will look for another photographer for you that will suit your needs as they would have.
2 – Choose your location and activities
While eloping, the first thing to choose after your photographer, is your location. If you don't know the exact location when contacting the photographer, it is ok! We are here to help you figure that out. We have been on the field for a while and we know the best spots! If you know THE spot, it is also totally fine.
The location you choose will be personal to you, as your photographers and planners, we will help you find the best spot for you.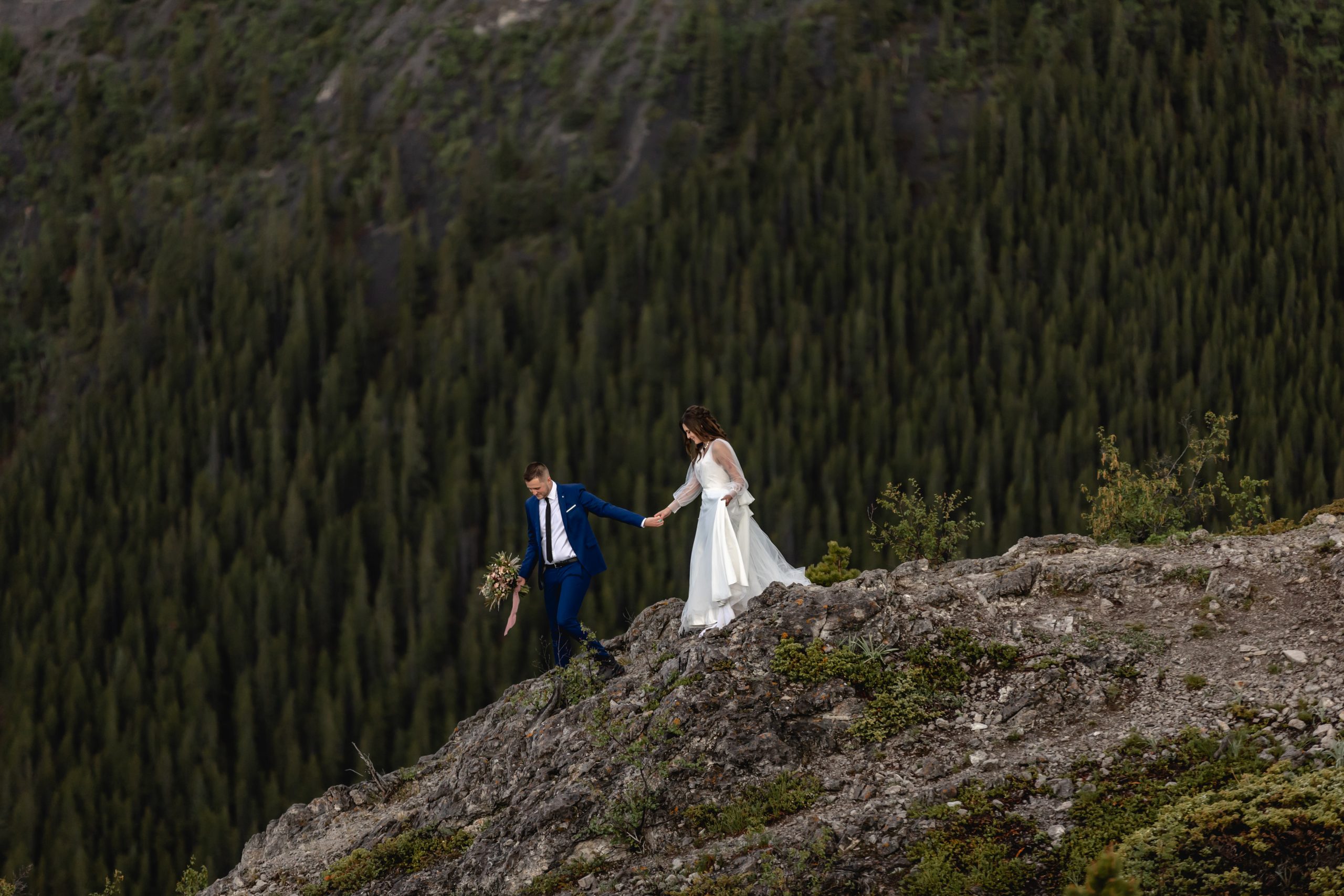 Choosing your location also involve deciding on the activities because if you want to go on an air balloon, the Rockies might not be the best place and you might want to consider a desert instead. On the contrary, if you want to do paddle boarding and hiking, you might want to consider the mountains instead of a desert.
Just talk to your photographer about it and you will find the best suited location and activity just for you.
It is WAY easier to set a date for an elopement than for a big wedding. The reason is simple, if you want to elope in a venue, they might (will) have lots of dates already taken. You might have to wait two or even three years for that venue! My brother and his fiancée had to wait two years for theirs, crazy right?! But if you want to elope on the top of a mountain, well, the mountains generally don't need any reservations so the date choice is yours!
I say generally because there is two cases I can think of where this is not true.
First thing
The availability of your photographer so don't hesitate to reach out sooner than later!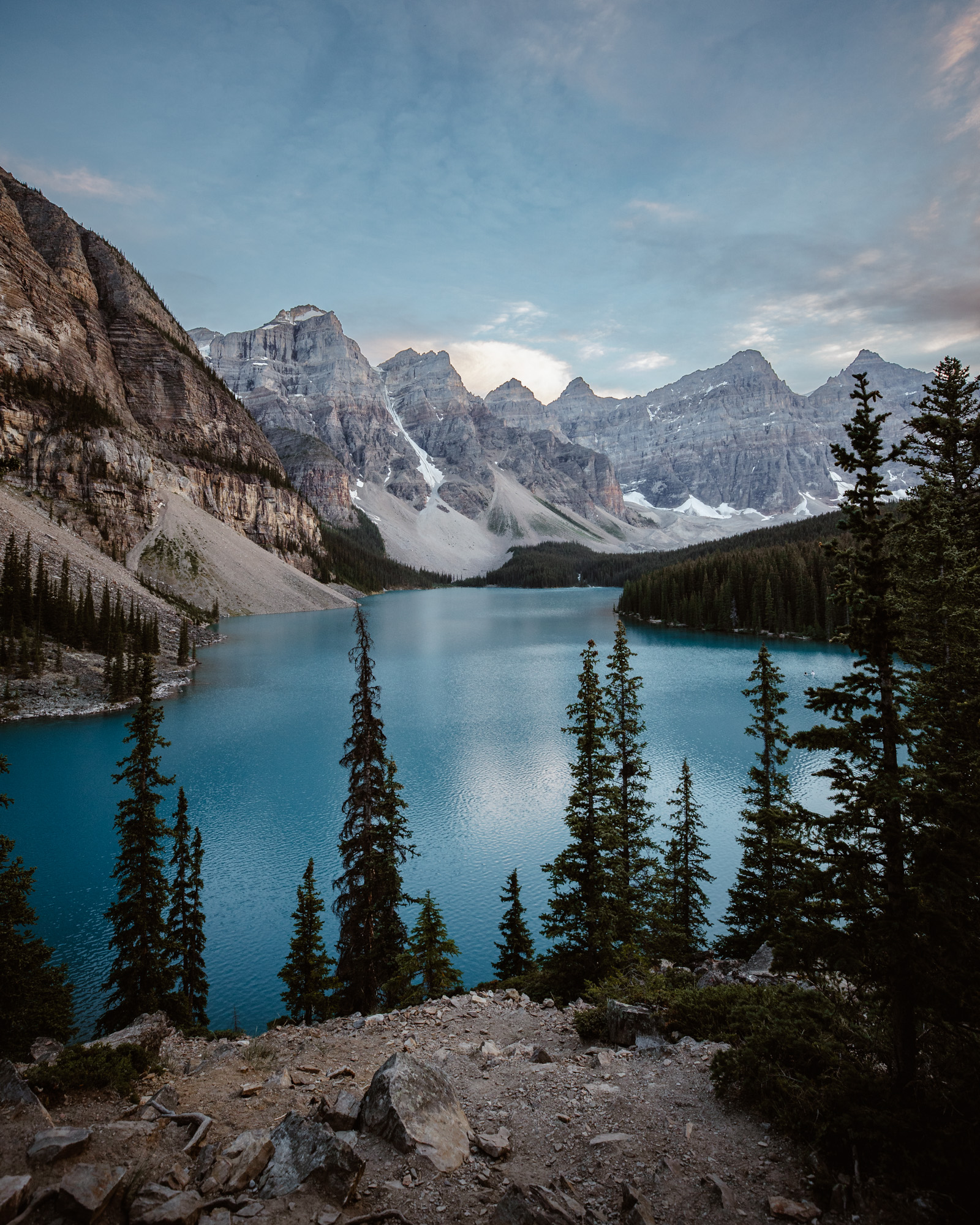 Second thing
If you want to get married at Moraine Lake (in the Canadian Rockies in Banff National Park), they changed the rules this year. Moraine Lake was crazy busy because of a limited amount of parking space. People would come in at 3am last year and sleep in their cars in order to be able to see the sunrise over the ten peaks. Going forward, personal vehicle are prohibited there now, so the only option to see the sunrise will be to take a commercial vehicle / private tour in order to get married at sunrise in Moraine Lake. The plus side? You will probably be alone there (very rare!).
4 – Book your photographer, lodging and activities
Once the date is set, your elopement can move forward!
Your photographer will send you a retainer to book the date and give you a paiement plan for the rest of the amount. Generally, before this, your photographer will also give you a timeline example of what your day will look like if you book with them. This timeline can change with time according to your desires and when all the activities will be booked and decided for sure.
If you want to do an activity that requires booking, this is also the moment to do it! If you have your date and your photographer, don't wait and book your canoes, hot air balloon, climbing gear or experience. If the photographer needs to have one as well he will tell you so and you will have to book it for them as well. Don't hesitate to bother your photographer for anything, we are here for this reason. Help you navigate all this.
As for the lodging, it can also be tricky if you want to elope in a remote place or a very touristy place at a very touristic moment. Photographers might be able to help you out with it as well or redirect you to some addresses otherwise. If you want to camp, it is totally doable as well and might require to book at a specific date.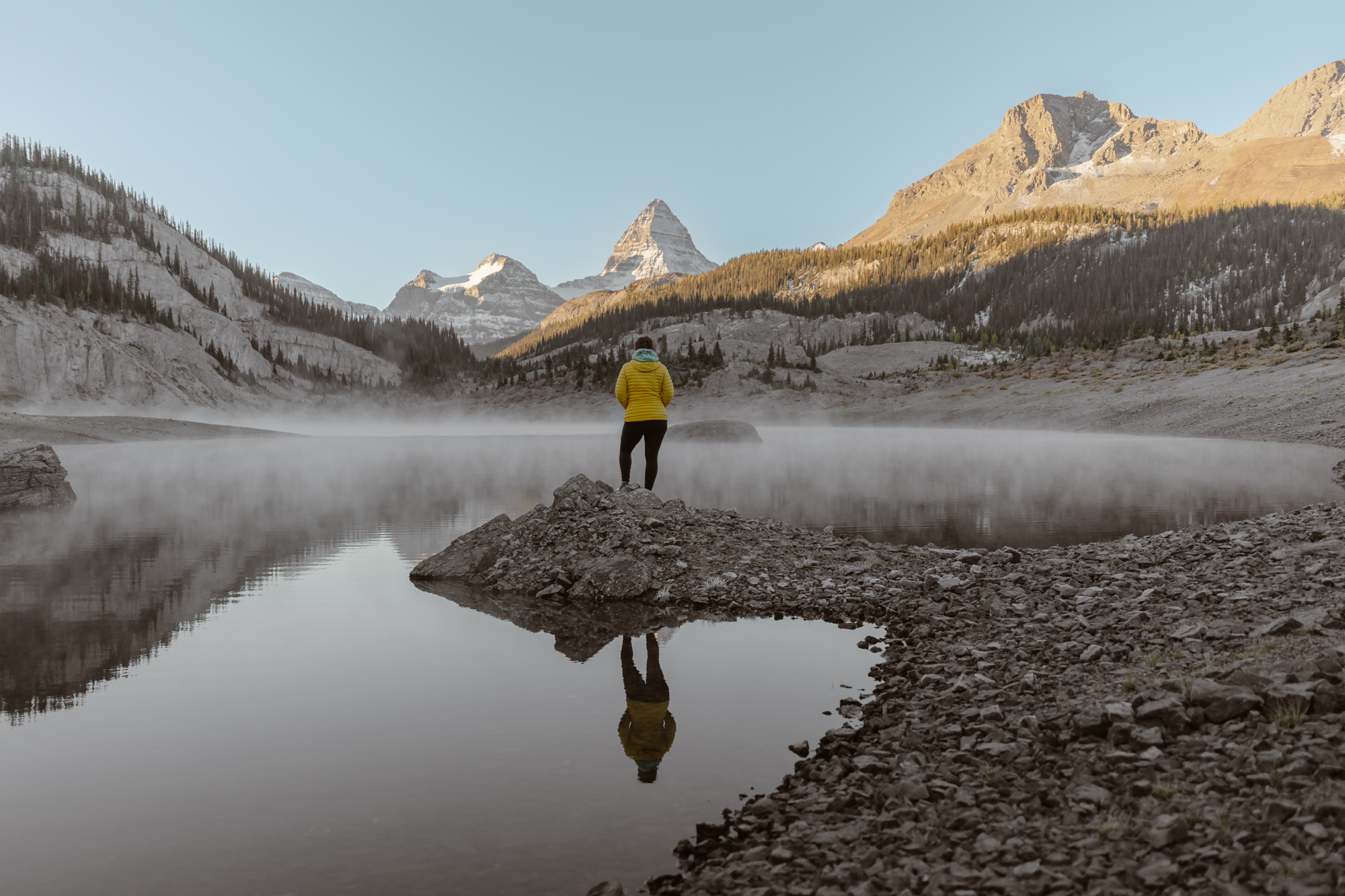 For example, if you want to elope doing the Mount Assiniboine trail, you can only book your spots 4 months in advance and if you want to go in the lodge, you will have to book almost a year in advance. Nota Bene: this was my favorite 4 days hike of them all. It was SO pretty all the way. It is possible to helicopter in or out (or both) if you don't want to hike it and the views are also incredible. See more details in this article.
If you want a diner in a special place, you can also hire a private chef.
Oh and don't forget, if you need to fly, book your flights (and maybe a car if needed)!
5 – Find your other vendors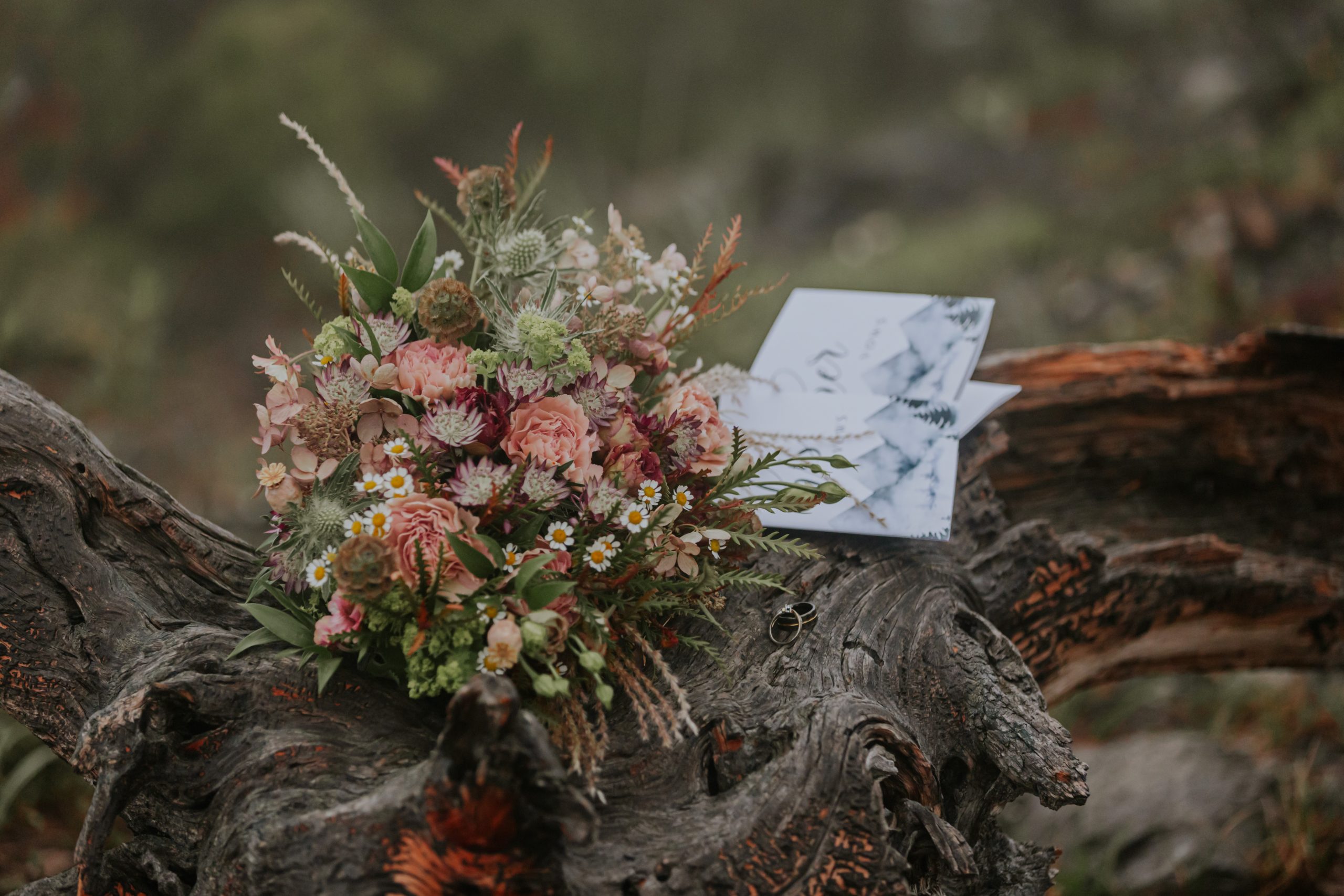 Wedding dress, tuxedo, hair, make up, flowers, vow books, rings… anything you desire basically. If you need local recommendations, your elopement photographers are there to help you out as well. We are used to deal with other vendors, we came across them during other elopements or styled shootings so if you need recommendations, don't hesitate to ask. Your photographer will probably send you a list anyways.
6 – Stay in touch with your photographer
(or planner if you decided to go with a planner)
Your photographer will be there every step of the way to help you with the planning. The timeline will be proofed by you between 1 to 3 months before the date (depending on when you book your photographer). He/she will also send you more details about the gear you need on the day.
Remember that your elopement photographer is here to take the stress out of you so you can concentrate on writing your vows and enjoy every moment of this journey.