I was planning a whole winter elopement styleshoot at Peyto Lake in Alberta with Annalise when Nick reached out to me to ask if he could propose to Annalise during the shoot.
I was SO excited for this! I said yes right away and we start planning. He was still waiting on the ring so I had to delay the shoot for random and various reasons.
That day we all woke up super early and headed to their flat to do the getting ready.
We had the make up done by Anastasia K Makeup Artist (I could not recommend her more) and hair done by Kendra (Sweet Sage Bridal Services) (same, I could not recommend her more either, she got the exact look we wanted for the shoot! A dreamy princess braid).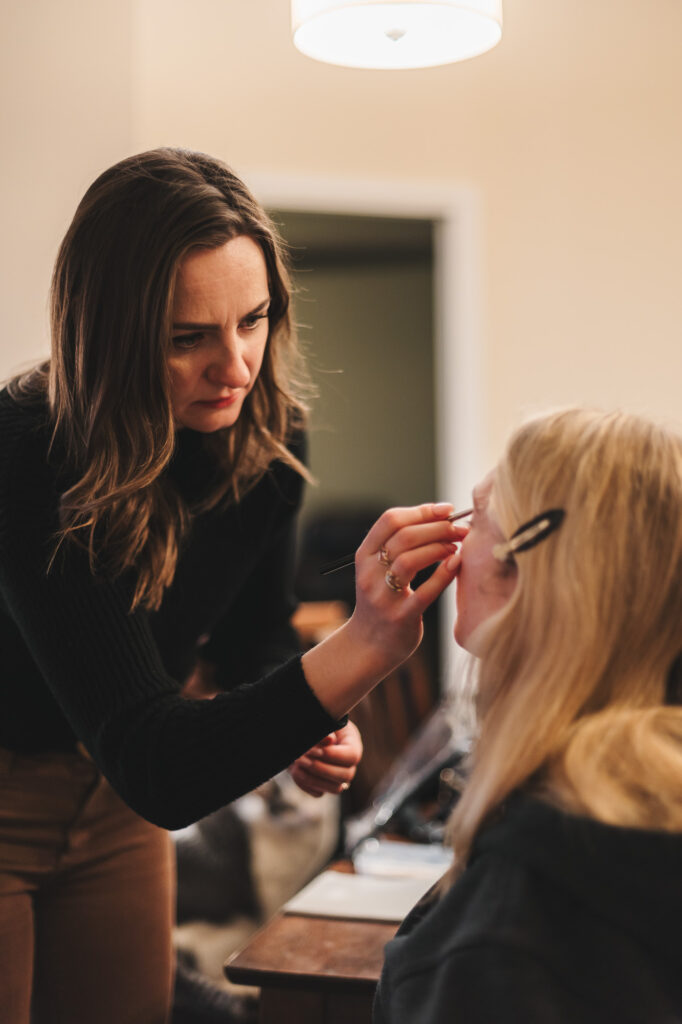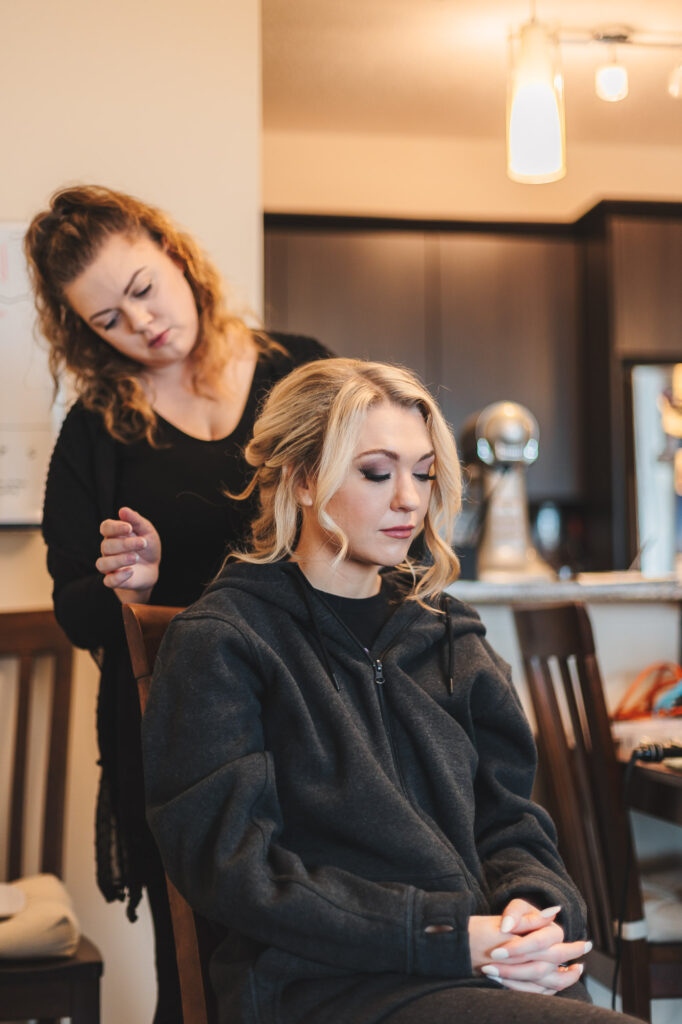 We were a little worried about the clouds coming in the mountains as they said it was going to snow a little but the sunrise that day was stunning.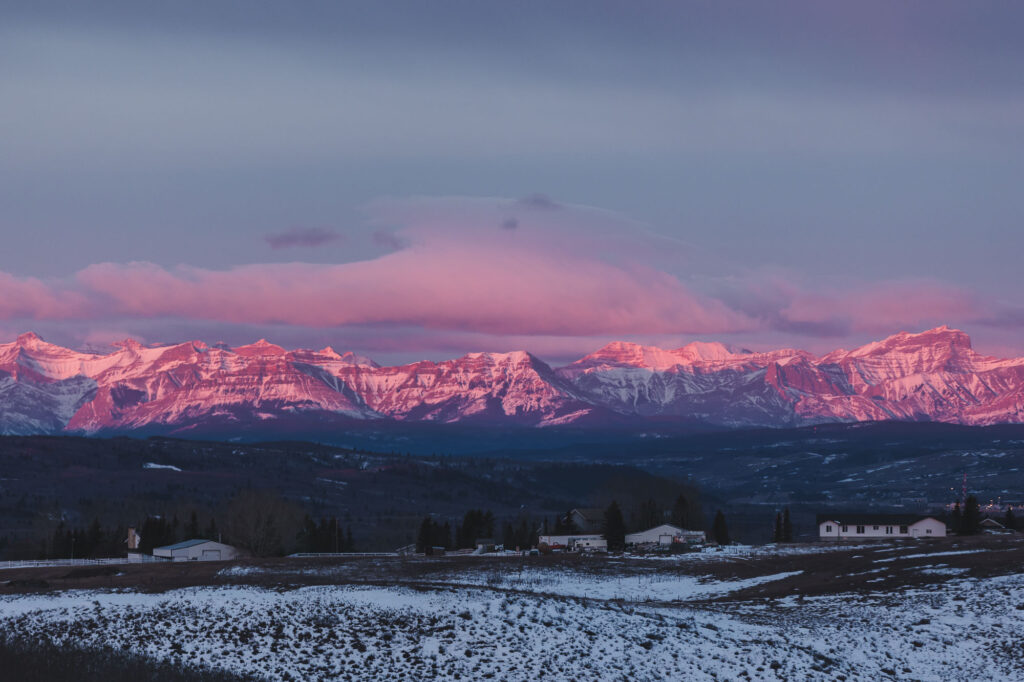 Once Annalise got hair and make up, they both got into a part of their wedding attire, keeping in mind that they needed winter shoes to go up the Peyto Lake trail (a shot 20-30 mins walk up in the snow).
We then drove all the way there and the adventure started. We had a cue with Nick where we would do a few bridal poses and then I would ask Annalise to turn her back to him and he would go down on one knee. I was super stressed out because I love this couple so much and it meant a lot to me that they were getting engaged that day and that I got to capture it. Driving the Icefield parkway, I still could not believe what was going to happen!
We parked at the Peyto Lake parking lot and it was snowy a little bit. The parking was almost empty (as it usually is in winter!). We walked up to the viewpoint and they finished getting ready. It was snowing quite a bit at that point and the wind was blowing too and it was quite cold.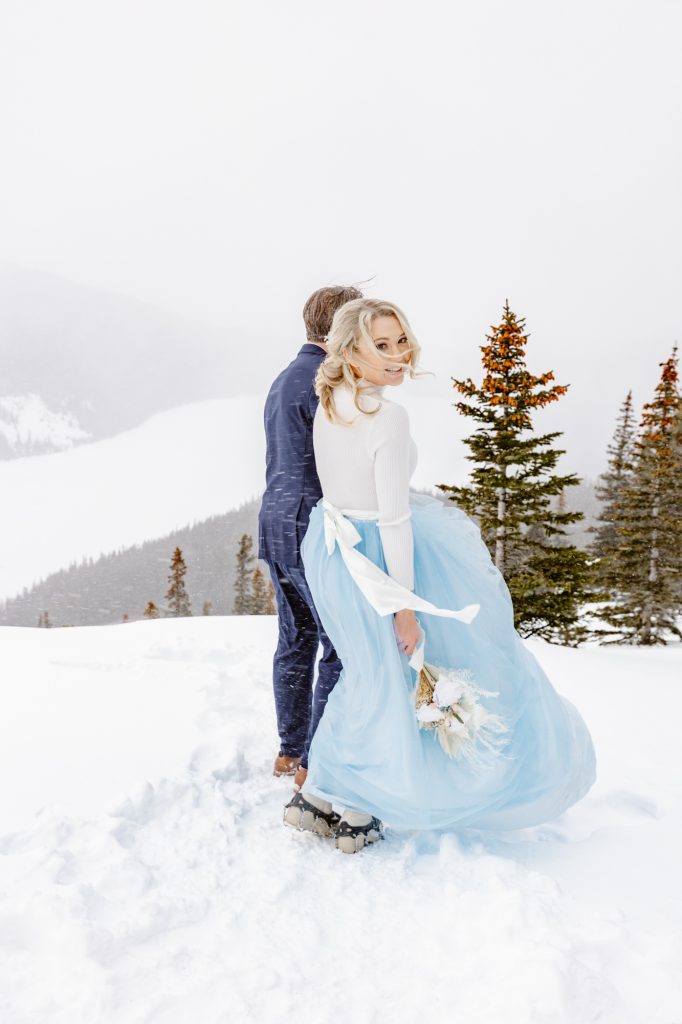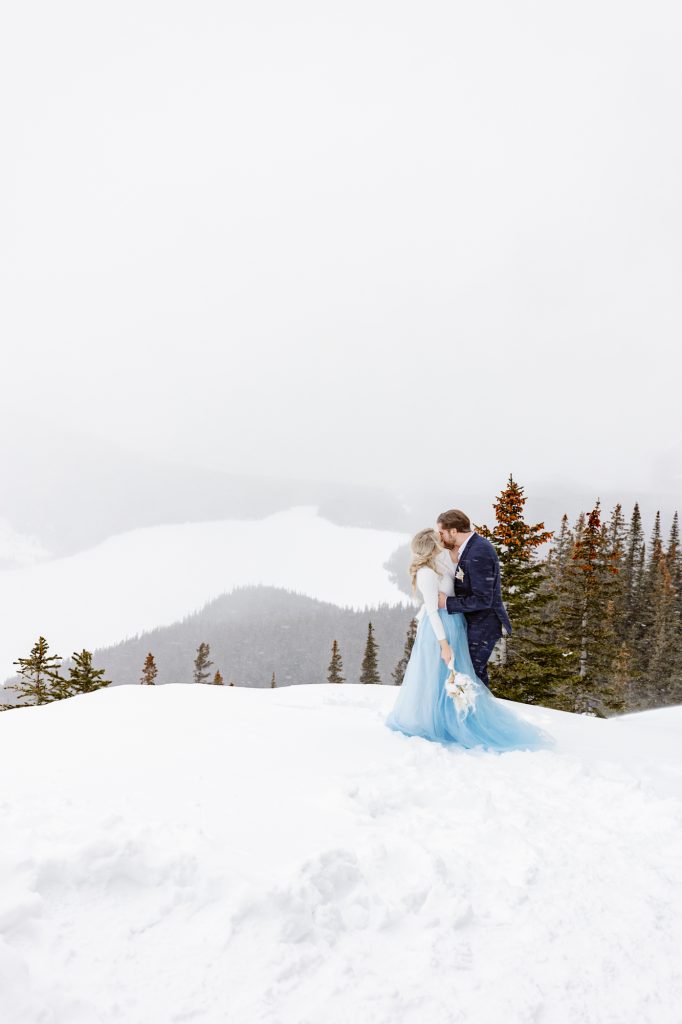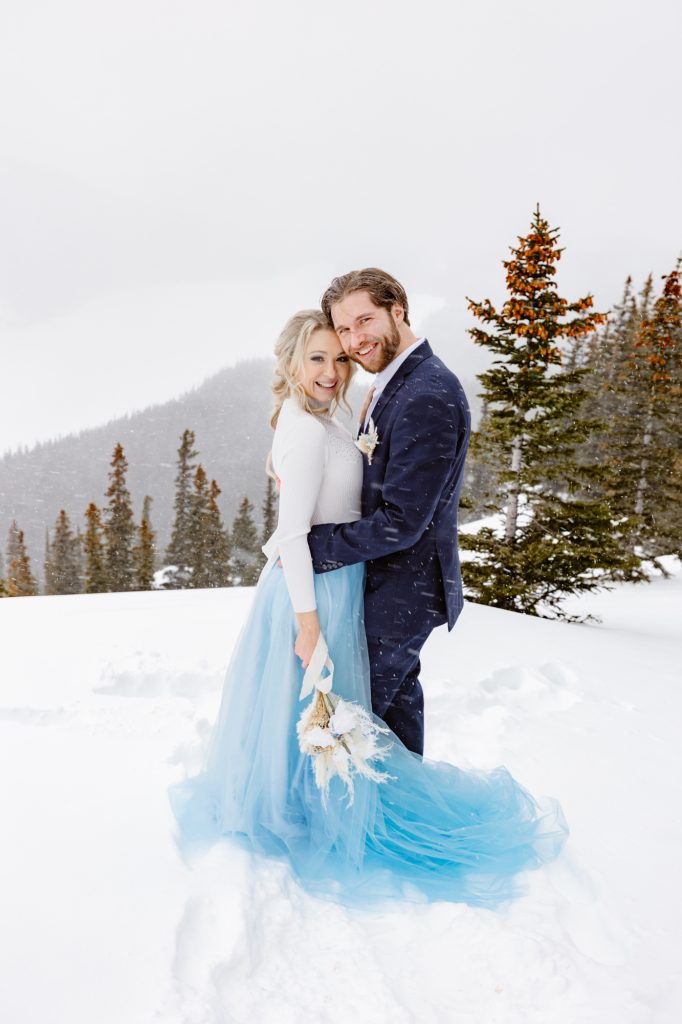 We started the elopement shoot but two minutes into it, I could see it was getting super cold for them. Nick gave me a look and a nod and I took my cue! We positioned Annalise and Nick did the rest!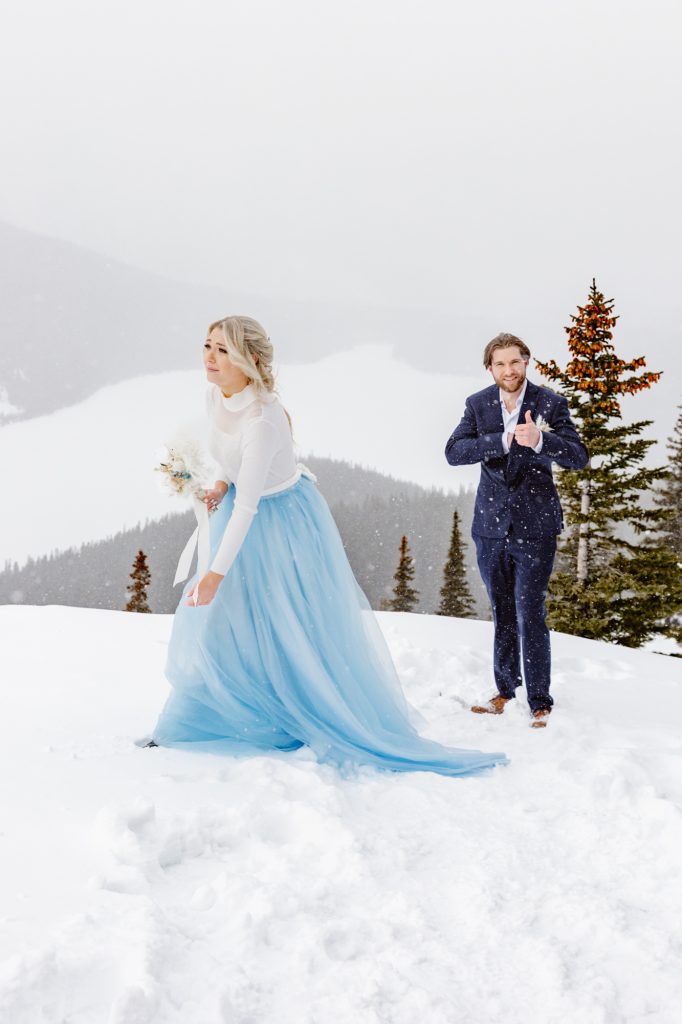 What an amazing moment to be a part of. I cannot say the words to describe how privileged I felt in this moment. I was (and am!!) so happy for both of them that they found each other.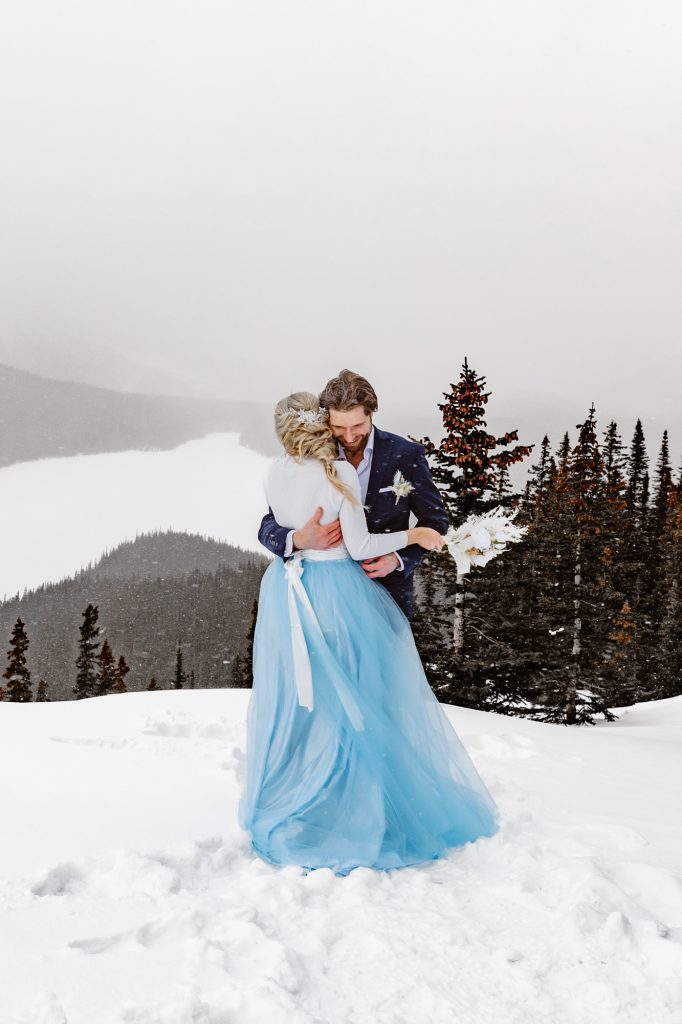 I wish you all the good and happiness in the world guys, you will always be special to me.
Flowers: by Pampas Gals
If you want tips and tricks to go to Peyto Lake in Winter, hit me up, it's my favorite place!